Discover a full range of certified, recycled content core films that supports circular economy goals for both secure, and non-secure card applications.

SecondLife
Transformed card core solutions
A sustainable, top-of-wallet card depends on outstanding core film. We offer a wide range of certified recycled content core films that support eco-friendly goals in secure and non-secure card markets. Ranges of recycled content are available with up to 100% rPVC.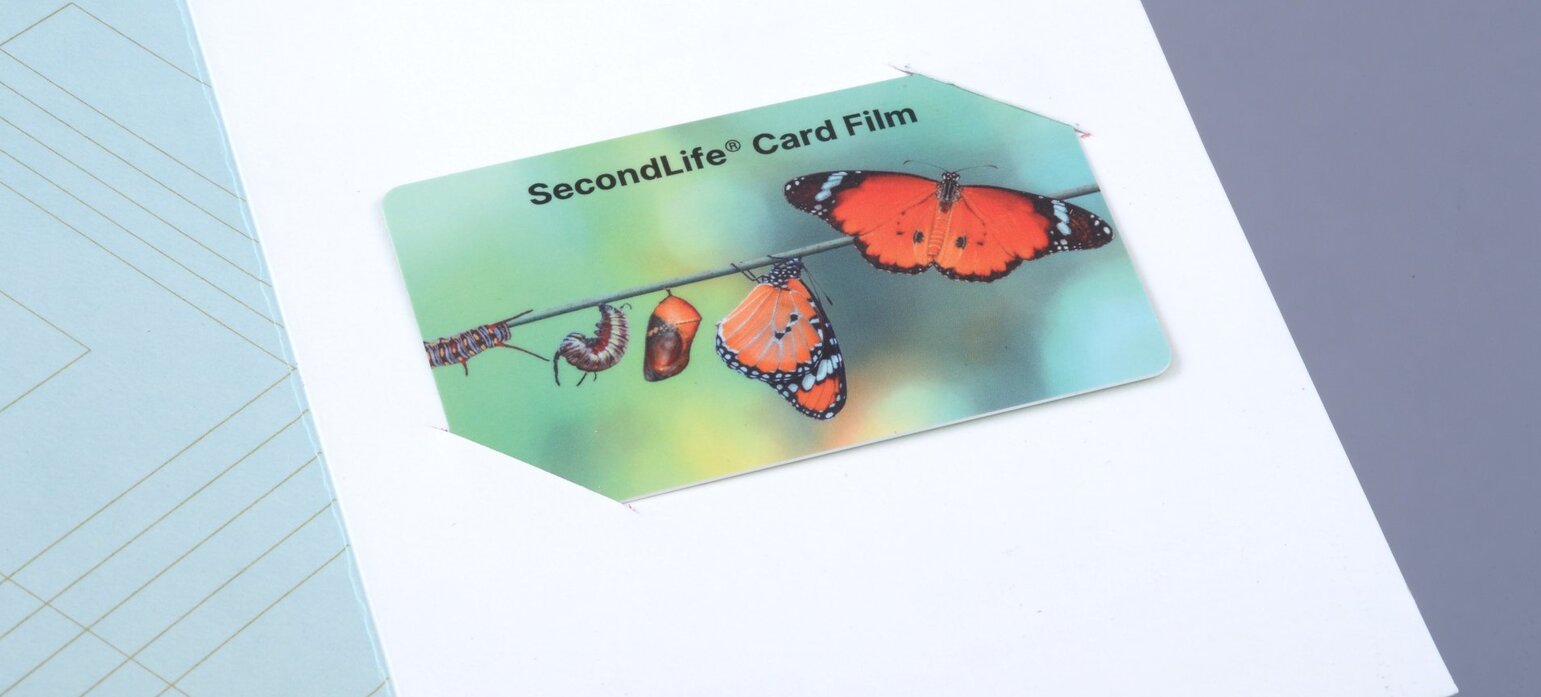 Applications:
Secure cards
◦ Contactless/RFID cards
◦ Smart/chip cards
Non-secure cards
◦ Membership and loyalty cards
◦ Gift cards
◦ Phone cards
◦ Hotel key cards

Benefits:
Third party certification of recycled content
Reduction in first-use PVC content
Contributing to a circular economy
Multiple global manufacturing sites providing supply security
Supports all major printing methods
Wide range of thicknesses and widths

Polymers:
*Based on virgin content replacement

ShoreCycle
Made from plastics recovered from developing country coastal communities
We believe that truly sustainable card film solutions improve communities, protect the planet, and design-in ways to support a circular economy. ShoreCycle™ films contain more than 95% plastics recovered from beaches and waterways in developing coastal communities. The films are engineered to be durable and printable, creating a solution that utilizes material that was on its way to becoming ocean litter. What better way to meet your sustainable goals while safeguarding the ecosystem?


Applications:
Bank and Debit Cards
Identification Cards
Membership Cards
Loyalty Cards
Gift Cards
Scratch-off Cards
Promotional Cards
Benefits:
Greatly reduced first-use raw materials
Contains 95% or greater, post-consumer recycled content
Encourages social responsibility
Helps protect ocean ecosystems
Polymers: