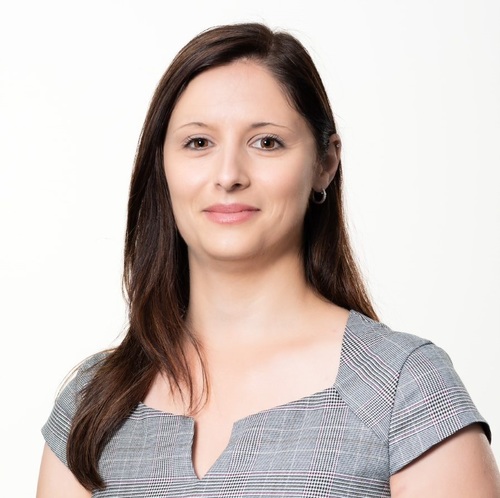 Tina Jächel
Product Manager, Pharma from Montabaur, Germany
I joined kp in 2004 as an apprentice chemical assistant in one of the labs, straight from school. Seventeen years later and I'm responsible for our entire pharmaceutical product line, products that are produced all over the world in 14 of our factories.

It's a job with so many different aspects, but at its most fundamental it's about creating networks, inside and outside the company. Outside of kp I need to understand what customers want and where markets are going. Inside the company I spend a lot of time bringing people from different sites together so they can benefit from each other's knowledge.

My journey from apprentice to global product manager, and beyond
Starting as an apprentice, working with the raw materials we make our products from, taught me how the business works from the bottom up. I've met a lot of people, seen a lot of our factories and if you understand how the process and product work, and you have a great network, you can do a great job.

Once I'd finished my apprenticeship I was part of the global SAP project kpONE, working on data concept for Material Master Data quality management. After that I became Quality Manager at kp's Montabaur site, which was my first leadership role. It was one of the best jobs I've had.

I was the youngest in the team, the only woman and I was leading it, so it could have been tricky. But I always felt part of the team. There was a lot of support and in every job I've done since I've adopted the attitude of working together to achieve success together.

To work and grow up in Operations, to learn about the technologies and how the factories work was a great experience. A lot of people in the industry, even a lot of women, think women only work in certain fields. I think we should encourage women to get into Operations – it's where all the cool stuff happens.

Tina Jächel
Product Manager, Pharma from Montabaur, Germany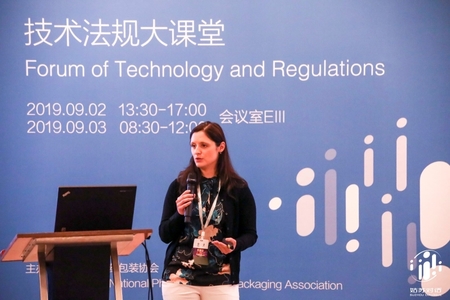 I loved showing customers operations when I became Director of Quality for the region and later for the global division, especially the manufacturing process. It's a bit like cooking – you have a set of ingredients, and you can get different results depending on what you do with them. I get really excited by the process, being able to see how raw material in a powder form becomes a high-performance plastic film.
That job involved looking after quality in our plants across the globe, and the travel was great. I learnt so much about different cultures, met so many colleagues and got to know how kp's business works all over the world. Discovering the best practices at each site and connecting people to share those practices was a crucial part of the job, and still is – it's the network building that I do so much of today.
I've had the chance to expand my personal networks over the last 12 months as a result of doing a Masters of Business Administration. I wanted to broaden my skills, and kp supported me to have the experience I wanted by offering to put me through my degree.
It was brilliant and mind blowing. Beside the focus on getting a business and financial context, the program covered tech, innovation and sustainability and it was like a summary of everything I want to do in my career. And I met so many great people.

I graduated with honours, which I wasn't expecting. When they announced it and read out my name, I was so surprised. And I was really proud of myself for getting through it, despite all the changes to the course caused by COVID-19.

This is one of the great things about kp. The company supported me to develop myself, in enabling me to join such great programs like the EMBA at ESMT in Berlin. I've got ambitions to reach an executive leadership role, to move up and be part of creating a great environment for people to work in.