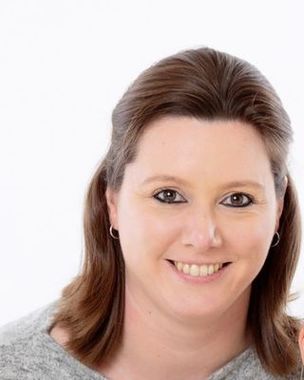 Gayle Stocks
Group Business Excellence Manager, Featherstone, UK
I'm running the biggest project of my career and one of the most important kp has undertaken – assessing the quality of everything the company does. Every site, every product, everything that goes in and out of those sites. We're going through all of it to see how good we are. It's so important to the company's success because remanufacturing costs are too high and we want to always deliver the best to our customers.

Whatever we produce has to be of a consistent quality, and we have to adapt how and what we make to consumer pressures. We used to make multi-layer packaging but because it's difficult to recycle we've stopped making it. When we replace it with a new product we need new quality controls.

Working together for quality and equality
I worked in quality before coming to kp. When I took the job here I was living 60 miles from Featherstone, and I did the 120-mile commute every day. My husband and I agreed we'd move if the job worked out.
Moving is not a big deal for me. When I was 11 my family moved from Kent to Paris. It was tough, starting a new school as the new person from another country. But it wasn't impossible and it made me realise change doesn't have to be a big problem. It helped me adapt and cope when we moved back to the UK six years later, when I was 17.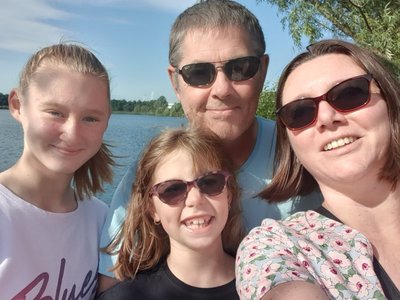 That experience also helped when I was diagnosed with multiple sclerosis at the age of 27. I'd suspected something was wrong, and I'd had lots of tests and seen lots of doctors.
The day I found out, I was on my way to the hospital to see a consultant. I got stuck in solid traffic and called to let them know. They said that rather than talk on the phone the consultant would wait to see me. So I knew it was serious before I got there.
When he told me it was multiple sclerosis I burst into tears and said that's great news. I was expecting something much worse. My mum had MS so I knew what it was and how to deal with it. It wasn't a huge unknown.
It's a condition for life, but it's not a life sentence. It's so variable that one day I'm fine, the next I feel awful. Some days I use one crutch, others I'm in wheelchair. Yet it's spurred me on in my career.
I've been told that I shouldn't have a full-time job as it would be 'too tiring', but there are things in my life that I've refused to let MS change, and having a job is one of them. I've proved that opinion is not true.

Gayle Stocks
Group Business Excellence Manager, Featherstone, UK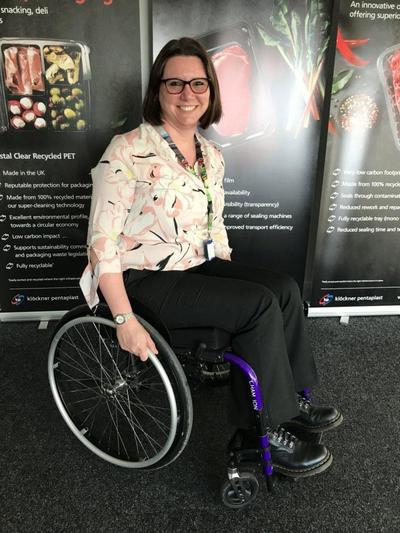 My crutches are a tool to help me get around, like glasses are a tool to help people see, and they shouldn't be a hindrance to my career, like my glasses aren't a hindrance.
It's also helped me take on the next big challenge at kp: accessibility for disabled people. We're going to make the workplace an easier place to get around and be in. I was contacted by Ravi Kalkunte (Product Manager Americas) from the Diversity, Equity & Inclusion (DE&I) core team for help with an accessibility audit. Through my every day work I had good knowledge of the audit process. But rather than measure some doorways, I thought we should try to explain why we need to do this, not just how.
I started the Walk in My Shoes employee challenge and convinced four colleagues from sites across the UK to come to Featherstone and try getting around on my crutches, in my wheelchair and while wearing ankle weights, to simulate the drag MS inflicts on my legs.
That was the part they knew about. But with the help of HR I secretly primed other colleagues to say some really unpleasant things to them, based on stuff that I'd experienced: offensive questions, nasty comments, derogatory remarks.
It shocked everybody and made us all feel uncomfortable, but it also worked. Everyone said it opened their eyes to what it's like living with discrimination. And it's to kp's credit that the company supported the idea.

Now I'm part of the DE&I team I want to make the workplace somewhere which allows everyone to bring their whole self to work. We have just begun creating the first kp employee resource group (ERG): kpAbility.

I want to break down barriers, remove stigma and erase the sort of unconscious bias that makes people talk to whoever's with me when I'm in a wheelchair, rather than to me. I bought a purple chair because it's hard to ignore and it makes people pay attention.

If the work we're doing helps to achieve this, we'll have done a good job.