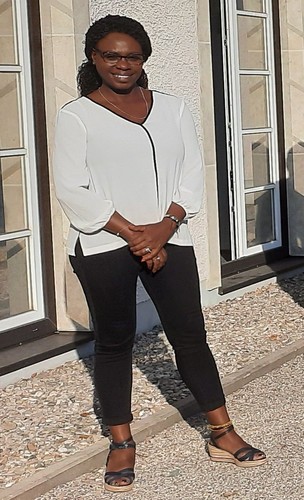 Floxie van der Sterren
HR Manager, Gendorf, Germany
This is my dream job. Taking it was the best decision I ever made.

Why? Because I love working with people and that's what this job is about. HR is at the centre of everything that happens here at kp's Gendorf site. Anything and everything to do with the employees comes through the department, so I'm right in the middle of it all.

There are over 300 people working here and the plant works 364 days a year, so there's always something to deal with. Everybody here has the right to speak to me about whatever they want – it's my duty to make this happen. Employees are a business's greatest resource and they should be taken care of: businesses should invest in the people they have.

They have to feel included, like they're part of the company and not just working for it. Richard Branson said, "train people well enough that they can leave but treat them well enough that they don't want to," and that's how companies should behave.

Giving everyone a voice and respecting each other's background are the most important aspects of working together. Inclusion could be as simple as starting with someone different every time in your weekly meetings. Age and gender shouldn't come into it. If you have something you can't do you should be comfortable to ask your colleagues for help. Inclusivity is how you work as a team.

It's my team, and the leadership team, that have made me succeed. You're not alone here. You never start anything on your own and there's always someone to help. I find that absolutely fantastic. I wouldn't have got this far without that support and that's the level of support I want to offer to the employees.

Communication is a vital part of the job. I come from a big family – there are seven of us – and that's definitely helped my communication skills. Communicating is not just about language – it works on so many other levels.

When I moved to Germany 15 years ago, I didn't speak any German so I did a six-month course to learn the language, but it didn't really teach me how to communicate with people.

So, I started a catering business and put myself in front of as many people as possible to make me learn faster. Then I got an English-speaking job, but I quit that to take an office-based job speaking only German. That's a tough but effective way to learn a language and take it beyond the classroom.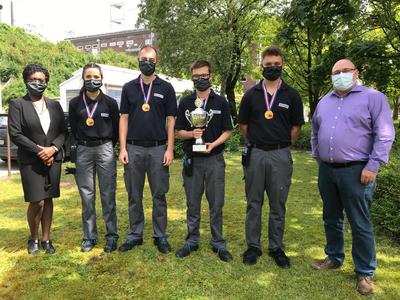 Apprenticeship Olympic Awards in our site in Gendorf, Germany

I want to apply that hands-on principle to this job, to help understand how the people I look after work and what their working lives are like – to include myself in their lives. During my onboarding with kp I went everywhere and met everybody so I got a really good understanding of how the company works, and I want to extend this process by doing some shifts in the factory.
Because I can't support someone if I can't see what their day is like. My parents taught me to understand this, that you can only really understand something by experiencing it. We moved around a lot as kids – my dad worked for a Tanzanian airline – and I experienced lots of different ways of living. It was my childhood and when we moved, it was like going on a new adventure.
When I moved to England from Tanzania it was like going on another adventure. Living and working in different countries has given me an understanding of different cultures, and that's really helped me understand people. Diversity is a strength and it's so much more a part of our everyday and working life than it was 20 years ago. It's expected.

Floxie van der Sterren
HR Manager, Gendorf, Germany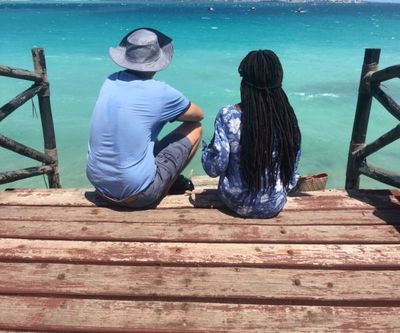 The internet has made it possible to understand where people come from and the generation that's grown up with the web is now starting to run companies, and they've grown up with that knowledge and understanding.
I can see it in kp, because it's a multinational business with workers in dozens of countries and a leadership team based all over world. We're just embarking on a new diversity and inclusion strategy, and I'm so interested in how it will shape up and how I can be a part of it.