Sustainability in Food Packaging
As a manufacturer of plastic packaging, kp is an essential part of the food supply chain, enabling the distribution of food; keeping it secure, safe, fresher for longer, and preventing food waste. We have always known the value of plastics and continue to develop sustainable plastic packaging that is recyclable and made from recycled materials. Thanks to the unique features and benefits of plastic we can help deliver food from farm to fork in the most efficient manner, while protecting the environment.

tray2tray
In the loop
Our goal is to revolutionise the recycling of
food packaging, committing to a closed loop.

By the end of 2025, at least 30% of recycled material in our packaging
will include 'Tray2Tray®' material..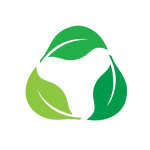 Lower carbon
footprint 

Made from up to 100% recycled PET



Maximum food protection and safety

Lightweight

Fully circular


Fully recyclable
Developing a market for recycled PET tray flake isn't something that can be achieved by kp alone. That's why we're working with our entire value chain to generate and drive continued demand for this material. We are also strengthening our partnerships with recycling companies, suppliers and customers to ensure a constant supply of post-consumer recycled plastics. Upstream, we're working with the recycling industry to 'pull' more plastic PET trays back to us. Downstream, we are collaborating with customers to 'push' demand for trays made from rPET tray flake.

Kapture
RECOUP assisted kp with successful trials to independently demonstrate the detectability of kp Kapture® coloured trays using existing sorting technology in UK facilities. This ensures the items in the kp Kapture® brand range can sorted effectively and prepared for onward recycling.
Stuart Foster
CEO, RECOUP


Viable


Fast to implement


Maximum food protection and safety


Premium product


Added value


Widely recyclable
Zapora
Liquid retention technology for trays
Our new innovative padless tray technology is cleverly designed to remove the need for absorbent pads for fresh cuts of protein. The features in the base of the tray capture and retain liquid and it's sustainable because it's easy to rinse and recycle without any mess.


Innovative design
Our world class, in-house facilities combined with our team of packaging and sustainability experts have developed this meticulously engineered design to maximise liquid retention as our next generation sustainable tray.


Product development
We've resolved the need for an additional absorbent pad which consumers typically don't like to touch and hinders recycling. Our new design is built into the tray base, which is non-touch and easy to rinse which works towards improving recycling at home.


Outperforms the competition
Based on competitive benchmarking our Zapora® technology combines the highest liquid retention with superior pack strength.

Combine with other technologies

For the highest specification in recyclable protein trays, you can combine our Zapora® technology with our other market leading technologies.


Sustainable solution
Just rinse, recycle and repeat! An easy simple step for the consumer to drive at-home recycling and help contribute to closing the loop on plastic packaging.


Include kp Tray2Tray™
The kp Tray2Tray
®
initiative recovers used food packaging and turns it back into more of the same. kp is working with the entire value chain to generate and drive continued demand and ensure a constant supply of post-consumer recycled plastics for trays.
ROP
Protecting food and our planet
We create recycled food packaging with certified material collected by the Keep Sea Blue organisation, cleaning up coastlines.
These sustainably sourced ocean bound plastics by Keep Sea Blue are collected within 50km of the ocean. Sourced directly from European coastlines, with a special auditing block-chain process and then we produce packaging in Europe. Keeping our carbon footprint as low as possible – and our standards as high as ever.

We'll use these recycled ocean plastics to create fresh food packaging in the UK, Italy, Portugal, Germany and Turkey.

Key features from kp

Key benefits for the customer

To find out more about our Recycled Ocean Plastics range you can visit our dedicated website: