Protein packaging with a future
Welcome to a revolutionary innovation in sustainable fresh protein packaging with kp Infinity® - the fully recyclable choice with a low carbon footprint.
kp Infinity® is taking expanded polypropylene (EPP) into the future.


Packer/Retailer Benefits
Fully recyclable
Versatile, stackable, lightweight and durable
Traditional, artisan look and feel
Resistant to fats and oils
No machinery or tooling investment required
Consumer Benefits
Easy-to-read 'Recycle me' message
Rinse and recycle
Water and resistant
Durable
Ensures food hygiene and safety
Sustainability Benefits
Fully recyclable mono material
Lightweight
Lower carbon footprint
Uses less water and energy to manufacture compared with alternatives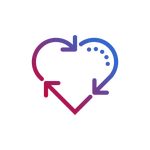 Fully recyclable
Tested across all recycling stages, kp Infinity
®
has been independently confirmed as a widely recyclable choice. This high-quality plastic packaging is easily and commercially recycled across the recycling process into a range of items, including other packaging, furniture and flooring.

Benefits across its life cycle
Independent studies have confirmed kp Infinity® as THE sustainable solution, far outperforming alternative materials and offering significantly reduced energy and water impact with a much lower carbon footprint.


Water resistant
With superb natural moisture resistance and waterproof attributes, kp Infinity® is the perfect safe and hygienic choice for packaging protection of fresh protein. There are no extra coatings or additives required to keep the package stable and robust and to maintain food quality.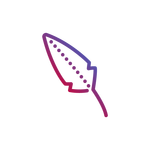 Lightweight and durable
Lightweight compared to alternative materials while maintaining durability with the added benefit of a lower carbon footprint.

Fat and oil resistant

kp Infinity® offers best in class for resistance to fats and oils found in proteins. This quality helps food stay hygienic and also cuts down the risk of leakage and odour transfer.