Unique recyclable MAP solution
kp Elite® offers this modified atmosphere packaging (MAP) solution for fresh protein that delivers end-to-end sustainability. This award-winning product is made with up to 100% recycled PET (rPET), which is recyclable, highly efficient, reduces food waste and extends shelf-life.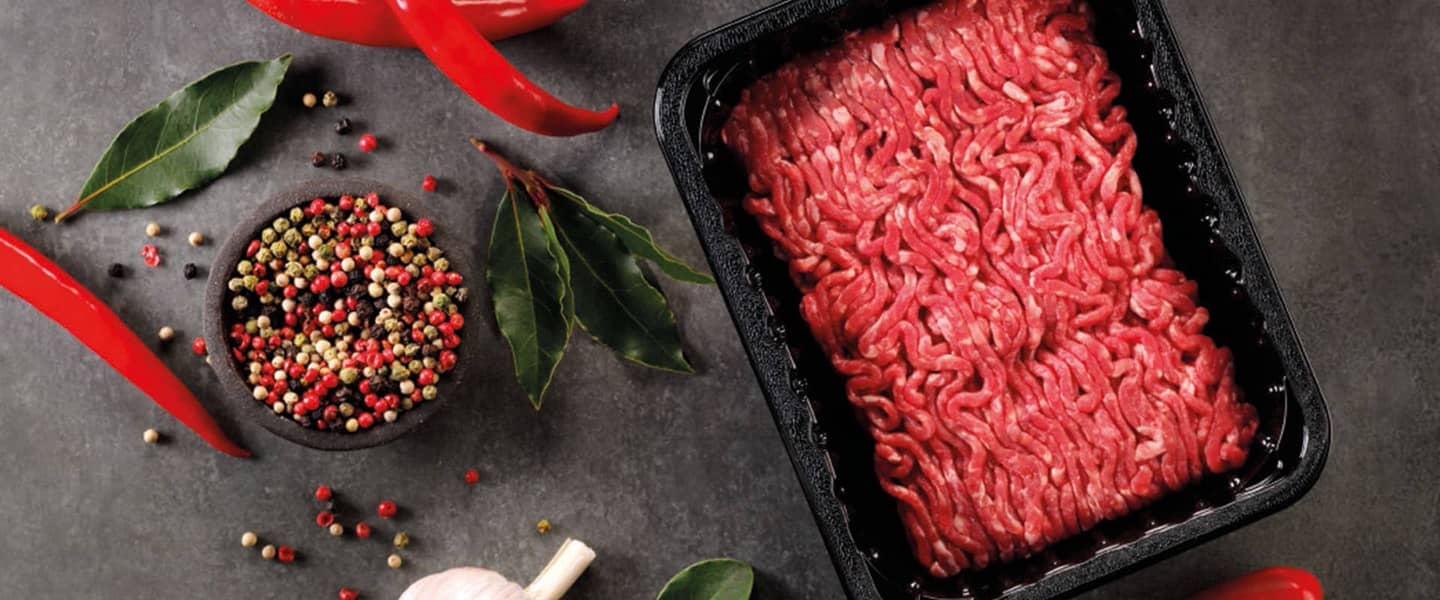 Packer/processor benefits
High barrier lidding film
Seals through contamination
Reduced rework and repacking

Reduction in sealing time and temperature
Hermetic seal, reduced leakage


Retailer benefits
Exceptional clarity (only 5% haze)

Very low haze shrink lidding film
Improved presentation
Reduced leakage
Extended shelf life


Sustainability Benefits

Made with up to 100% recycled PET

Very low carbon footprint
Recyclable tray (mono material)*
Maximum strength with minimum weight
Reduced food waste
Technical information
rPET kp Elite® tray
Available in a number of colours and sizes
Patented kp Elite® sealing system
No PE liner
Mono material, recyclable PET tray


LINtop® PE shrink lidding film
Securely seals at high speeds
Allows full colour printing
High and low shrink rate films available
High anti-fog properties
High barrier film - thickness 25μ and 30μ


*Easily sorted and recycled where the right infrastructure is in place.