Fresh Produce Packaging Solutions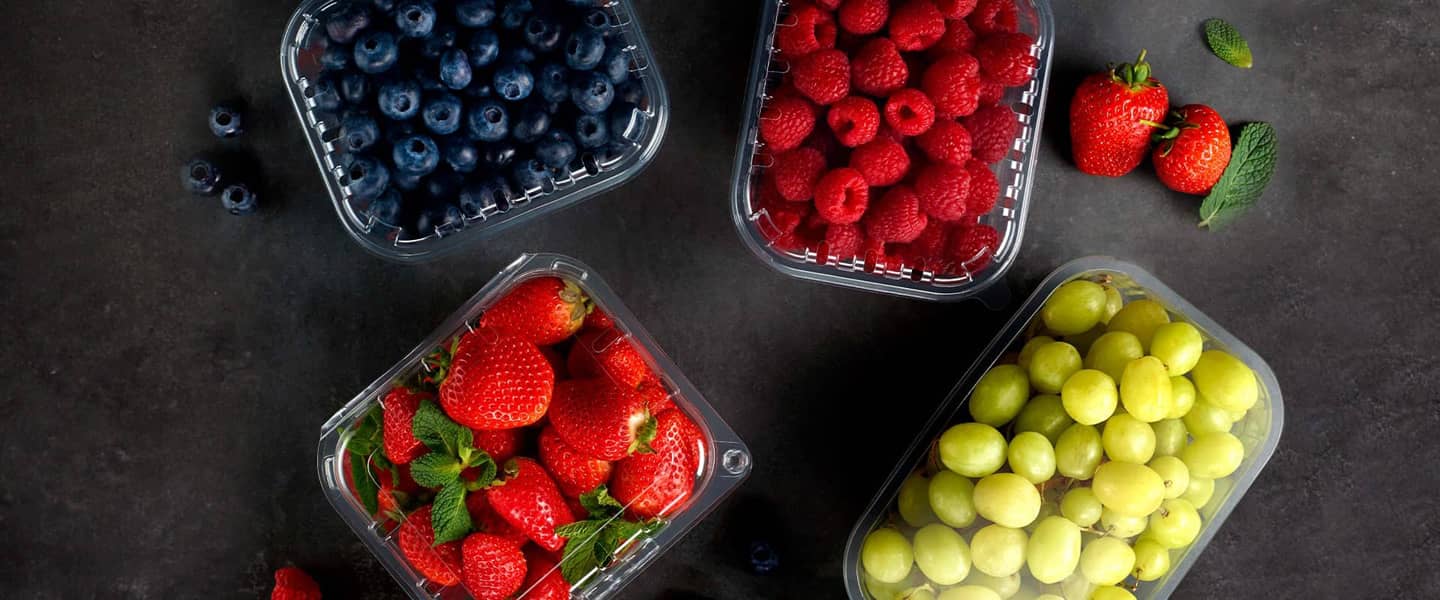 With a long history of quality and innovation in fresh produce packaging, kp offers a modern, complete and comprehensive range of options that enhance produce, make distribution more efficient, and reduce environmental impact and food waste.
These products are made from 100% recycled and recyclable PET (rPET) and provide the added benefit of allowing you to print directly onto the package in four-colour print to personalise it.

Our 100% recycled and recyclable punnets
Did you know that our strawberry punnets from our sister company INFIA are made from 100% post-consumer rPET? Not only that, but they can also be recycled again into other plastic packaging, like more strawberry punnets, creating a closed loop.