Enhancing your health and wellness with kpEnhance™ blister films for dietary supplements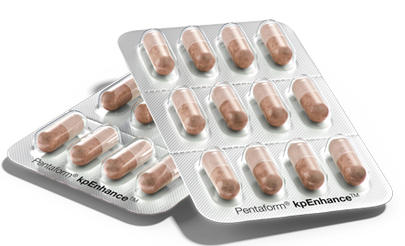 In modern times, health plays a particularly important role in all our lives, and we do everything we can to maintain it. For many people, however, a healthy diet alone is no longer enough, which is why they rely on dietary supplements every day. This trend can be observed in all age groups, from young to old, and in almost all stages of life.
The ongoing focus on health among consumers, changing lifestyles and dietary habits are driving market growth for this category. The global dietary supplement market size was worth €103 billion in 2019 and is projected to expand at a CAGR of around 8% in the forthcoming years.
Dietary supplements can help people live healthier and enhance their quality of life by providing essential nutrients. But what exactly is required to ensure the ingredients are protected from external contamination?
This is where kp comes into play. As a global leader in pharmaceutical packaging solutions we are focused on the protection of everyday needs.
Our new blister films for dietary supplements
Recently we expanded our product portfolio with
Pentaform® kpEnhance
™
which is a high-performance, cost-effective line of blister films developed specifically to meet the needs of the dietary supplement market. Our blister packs are convenient, easy to use on any line and provide maximum product protection.
Whether your application is vitamins, minerals, botanicals, or probiotics, we have the barrier properties you to make your blister complete.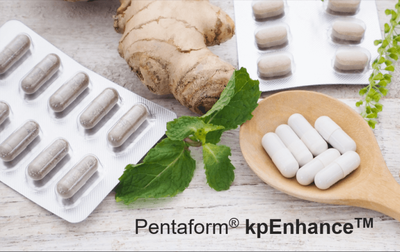 Our aim is to deliver performance tailor-made to your product.

kpEnhance
™
films come in a full range of barrier structures (mono, duplex, and high-barrier), to ensure shelf-life and to provide the exact level of protection from moisture and oxygen you need. Our aim is to deliver performance tailor-made to your product. That is why we developed efficient high-speed formulations for improved line performance and to lower overall packaging costs.
Besides superior product protection and increased packaging line performance there are a few other benefits of our kpEnhance
™
product line for dietary supplement applications that you may not have thought of.